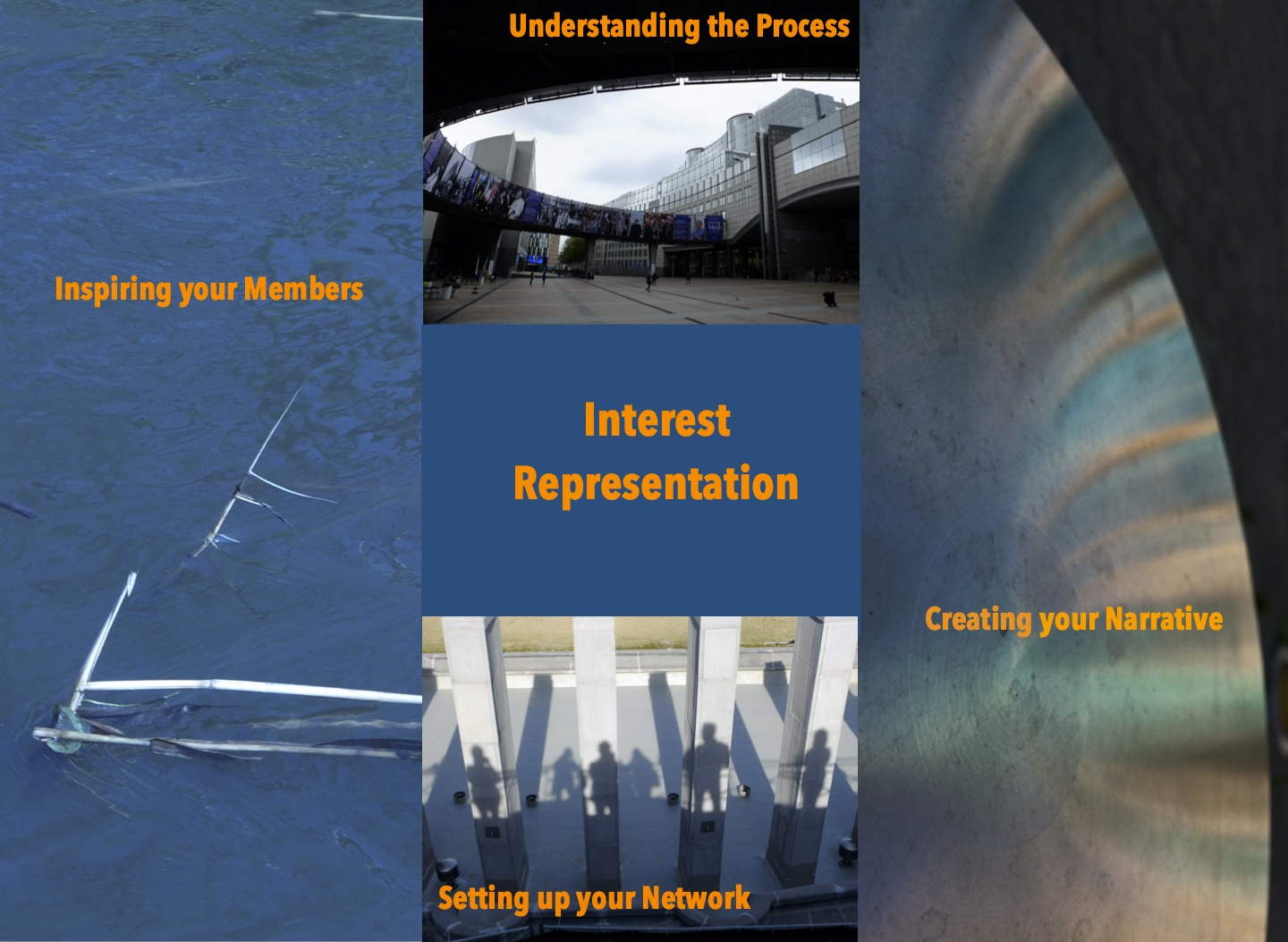 Interest Representation
Is your specific interest a European general interest?
Are you able to supply to the EU institutions:
technical expertise;
information on current and emerging common European interest topics in your field
insights on the state of affairs at national level on the topic of interest.
If yes, interest representation may be for you.
Interest Representation activities aim to influence policy-making and decision-making processes of the European institutions and often create a two-way avenue. One hand your expert information and insight on public preferences will be valued as key resources by policy makers.  On the other hand your organisation may function as multiplier and catalyst of support for specific policy orientations in your sector as the main linkage between EU institutions and organized civil society. 
What our interest representation services offer you 
You will receive a comprehensive package that will allow you to pursue effectively your interest linked to specific realistic policy outcomes as defined by you. 
The package covers organisational strategy, risk and issue management and regulatory intelligence for your sector.  In more detail we will:
Assess capacities and organisational structures of the client;

Provide the evidence base to inform tactical responses;

Develop a meaningful, realistic and balanced outreach programme;

Provide a performance evaluation system for sustainability and cost-effectiveness